Outdoor Condensers and Dry Coolers

PoolPak®'s outdoor condensers and dry coolers deliver the ultimate in quality, reliability and performance, with the most advanced, ultra-quiet and energy efficient fan designs. By building to meet our market's exact cooling needs while reducing unit size, we've been able to increase heat rejection performance while also reducing the amount of energy consumed.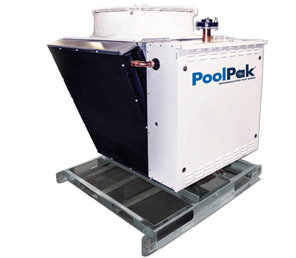 Outdoor Dry Coolers from PoolPak® are an ideal solution for your medium and large-scale fluid-cooled heat rejection needs. Our Dry Coolers use superior components and design to deliver a better heat rejection system available in capacities from 116 MBH to 2,300 MBH.
EC motor fans controlled on 0–10vdc signal for maximum cooling performance with minimum energy consumption.
Very low maintenance motor.
Capable of higher pressure drops.
Variable fan speed based on leaving fluid temperature control
Fluid-cooled systems are inherently environmentally friendly because of their low refrigerant charge.
V-bank fin-and-tube coils increase surface area for heat rejection while keeping compact footprint.
Design minimizes air and fluid pressure drop.
Each section is equipped with hose drain valves and air vents.
Fully-coated coils (3,000 hr salt spray rating) repel dirt build up, making them very low-maintenance.
PoolPak® Dry Coolers are ideal for any application where medium to large-scale fluid-cooled heat rejection is desirable. Some examples:
Facilities where full cooling is needed during low-ambient conditions, e.g. data centers.
Fluid-side economizer on chillers.
Supplementary A/C heat rejection on ground-source heat pumps and geothermal wells.
Any medium to large-scale A/C application.
Packaged pump kits — one for each V-bank.
Factory-provided aquastat to vary fan speed according to fluid temperature control.
Unit-mounted disconnects.
Available voltages are 208–230, 460, 575 VAC, three-phase (small units also available in single phase).
Performance Without Pump Kit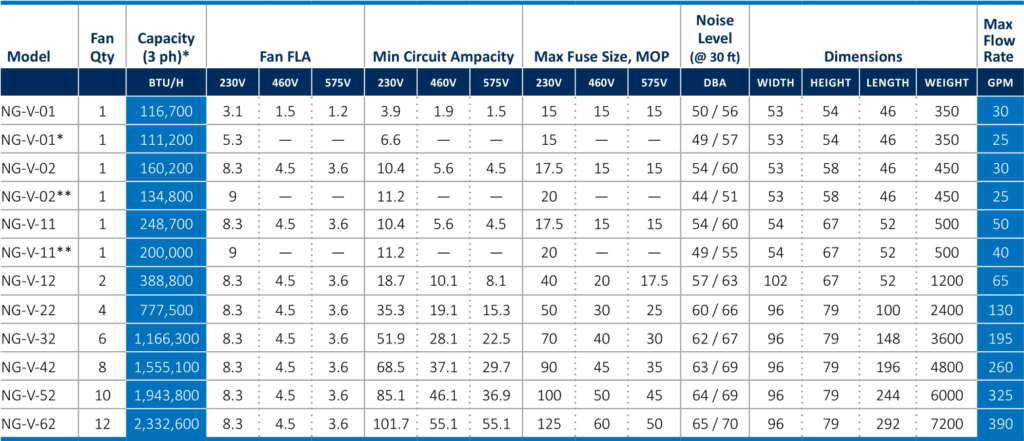 *Single phase model. **Single phase, fan motor w/ VFD. Lower sound level for 75% load. Rated conditions: 100°F air-on, 125°F entering fluid, 35% propylene glycol at unit max flow. E&OE — Subject to Change Without Notice.
Performance With Pump Kit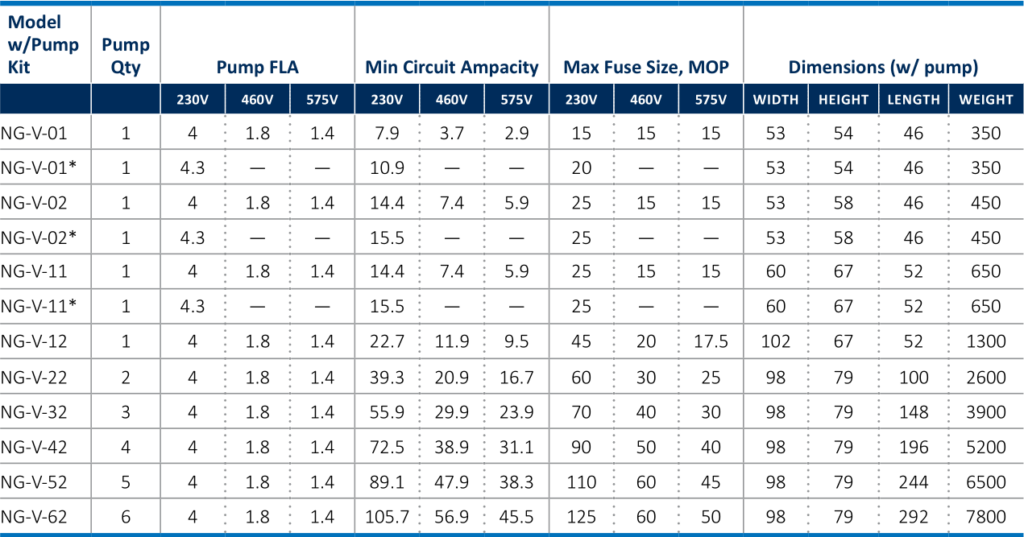 *Single phase model. Units with pump kit have same capacities, flow rate, fan FLA and noise levels.
NC Series Outdoor Condensers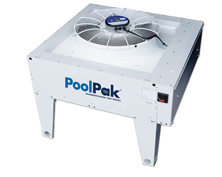 Our outdoor condensers coils are designed for higher ambient conditions (100°F) without increasing condensing temperatures. They provide maximum efficiency at lower air pressure drops and lower refrigerant charges. The ultra quiet fans & controller technology take advantage of cooler weather, or when the unit is in pool heating mode, to provide the lowest possible operating sound level and power consumption. Compact and light-weight cabinets and configurations can be packaged, split, or even wall-mounted for ultimate convenience while eliminating the need for expensive roof or ground pad installations. Options include convenient wall mounting is ideal for parking garages or places with restricted floor spaces, eliminating expensive roof or pad installations.
Outdoor Condenser Advantages
Available voltages are 208-240, 480, 600 VAC, single or three phase
Coated coils for the ultimate in corrosion protection
Designed for higher ambient conditions (100°F) without increasing condensing temperatures
Maximum efficiency at lower air pressure drops and lower refrigerant charges
Easy to clean coils
Ultra quiet fan and control technology uses the most advanced EC motorized fans delivers the highest electrical efficiency possible
Quiet fan blade design
Control logic takes advantage of cooler weather or when the unit is in pool heating mode to provide the lowest possible operating sound level and power consumption
Delivers superior head pressure control for stable compressor and unit operation
Standard non-fused disconnect
Modular design allows for one section to run even if another is off
Fully painted cabinets and fan guards, bases are heavy gauge G90 galvanized steel
Convenient wall mount option (Ideal for parking garages or places with restricted floor spaces) eliminates expensive roof or pad installations